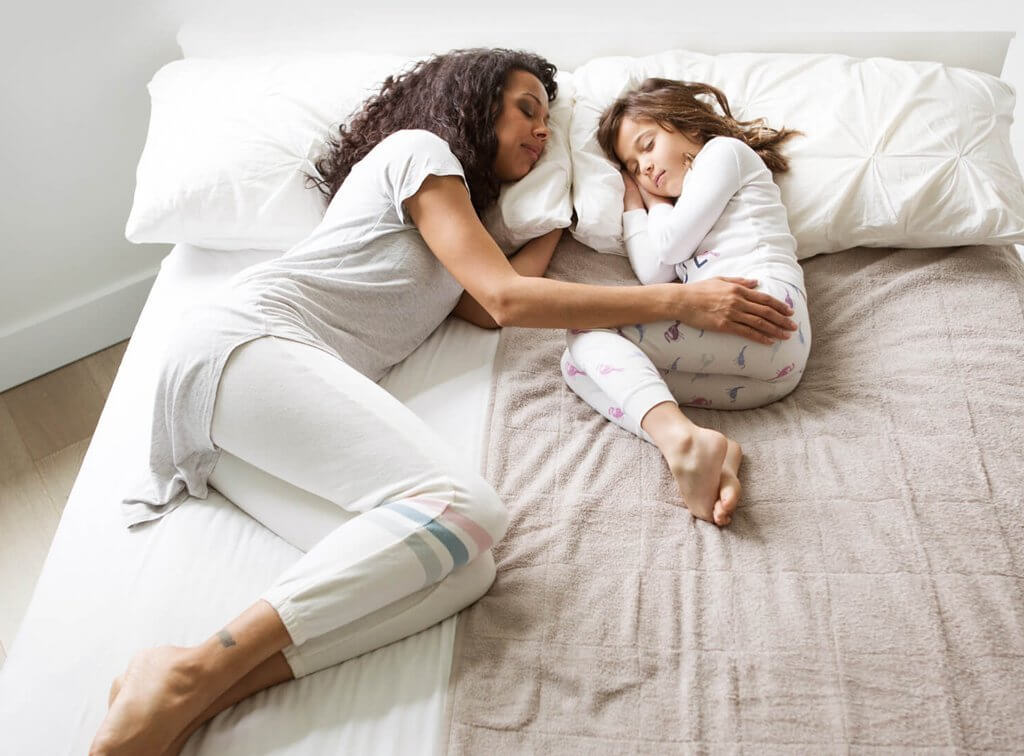 The Best Bedwetting & Incontinence Mats
Our mats are versatile and suitable for both kids and adults. Stay dry and worry-free with our high-quality and functional products.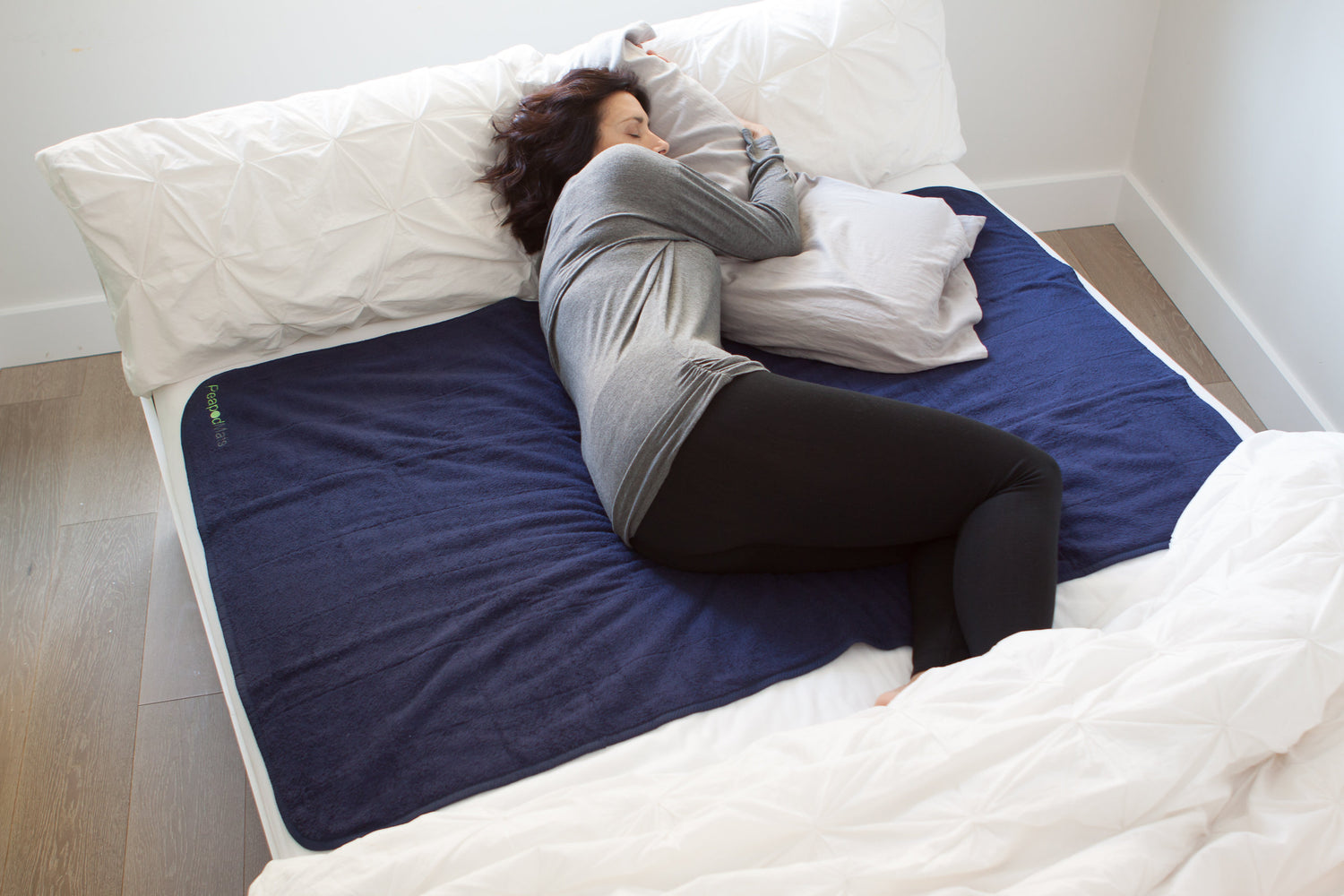 Get PeapodMats in the UK
Get PeapodMats shipped to your UK address from our trusted partner, Joizi. Find PeapodMats on the Joizi site.
Shop Now
Sizing Guideline
Find the best bedwetting/incontinence mat for your needs. Please keep in mind, these are only suggestions to help you find the right bedwetting solution. Factors to consider are the size and age of the child, as well as movement in bed and size of bed. Whichever PeapodMat size you choose, we highly recommend that the bedwetting mat be placed slightly under the pillow.

* Do NOT use PeapodMats for UNATTENDED sleeping children between 0-9 months of age.
Buy Now!
Additional Ways For You To Use Your PeapodMats
Tummy Time Mat
Changing Mat
Co-sleeping
Breastfeeding Mat
Menstruation
Bathing Mat
Potty Training Mat
Furniture Protector
Highchair or Stroller Liner
Wheelchair Liner
Birthing Mat
Frequently Asked Questions
WHAT ARE PEAPODMATS MADE OF?

POD-TEX™technology is a unique triple-layer design to create a leakproof, breathable and reusable bedwetting/incontinence mat.
TOP LAYER - 100% terry cotton. Grid stitched to prevent bunching.
MID LAYER - Polyester wadding. To absorb and disperse moisture.
UNDER LAYER - Coated polyester for waterproofing. Constructed to grip

PeapodMats® feature TPU waterproof coating and are certified by an independent third-party lab to be free of lead, cadmium, mercury and all phthalates. PeapodMats® are a green solution for the environment!
WHAT IS THE BEST WAY TO PLACE OUR PEAPODMAT ON THE BED?

Thanks for asking! We highly recommend that the PeapodMat be placed slightly under the pillow.  
CAN I WASH MY PEAPODMAT WITH REGULAR LAUNDRY?

Launder with like colors and treat your PeapodMat like a big towel in your regular wash. NOT recommended is the use of fabric softener, dryer sheets, dryer balls or bleach. These products are known to reduce the quality of waterproofing. Vinegar or Oxyclean may be use once in awhile if you need to deodorize your PeapodMat.
HOW MUCH LIQUID WILL THE PEAPODMAT ABSORB?

Lots! The 3x3 and 3x5 PeapodMats will safely absorb more than 1 litre+/6 cups of liquid. That is more than the average adult will urinate. A healthy adult bladder can hold up to 16 ounces/2 cups of urine. The 1.5x1.5 PeapodMats will hold up to 1/2 cup of liquid.
HOW DO I KEEP MY MATTRESS DRY & CLEAN WITH A PEAPOD MAT?

PeapodMats should be placed flat ON TOP of bed sheets or surfaces, with the grippy material underneath. This way, the mat stays flat without bunching, and with no need to wrap the mat around corners. If you need to protect a larger area, choose our biggest size, or even two PeapodMats side by side!
What Others Say
Love This!

For the first time in a LONG time my kid didn't wake me up in the middle of the night because he wet his bed!! His peapod mat stayed under him when he peed and he pushed it off the bed himself. He had his wet pj's with the mat and was sleeping on dry sheets when I went into his room this morning!! I love this thing, really I do!! Thank you!

- Laura, Canada

Didn't Even Budge

As the parent of a 5 year old who still has nighttime accidents regularly I was really eager to see if these PeaPodMats held up to nighttime use. So often waterproof mattress pads have failed to provide any protection because my son accidentally kicks them down to the end of the bed, or because it simply was no longer waterproof after being washed a handful of times. I laid the PeaPodMat on my son's bed and after a night it was still in place. It didn't even budge!"

- Emily, My Kids Guide: Educational games and activities for kids
We've pulled together this list of perfect gift ideas for caregivers, new mothers, or anyone in between. Check out our Holiday Gift Guide today for some inspiration this festive season.

We've pulled together this list of perfect gift ideas for caregivers, new mothers, or anyone in between. Check out our Holiday Gift Guide today for some inspiration this festive season.

Read More

Thinking about how to become a more sustainable parent? Check out our list with 15 recommendations on how to become a more sustainable parent.

Thinking about how to become a more sustainable parent? Check out our list with 15 recommendations on how to become a more sustainable parent.

Read More

One powerful way to gain knowledge, inspiration, and support is through reading books that are tailored to your unique caregiving situation. In this blog post, we'll recommend a selection of...

One powerful way to gain knowledge, inspiration, and support is through reading books that are tailored to your unique caregiving situation. In this blog post, we'll recommend a selection of...

Read More